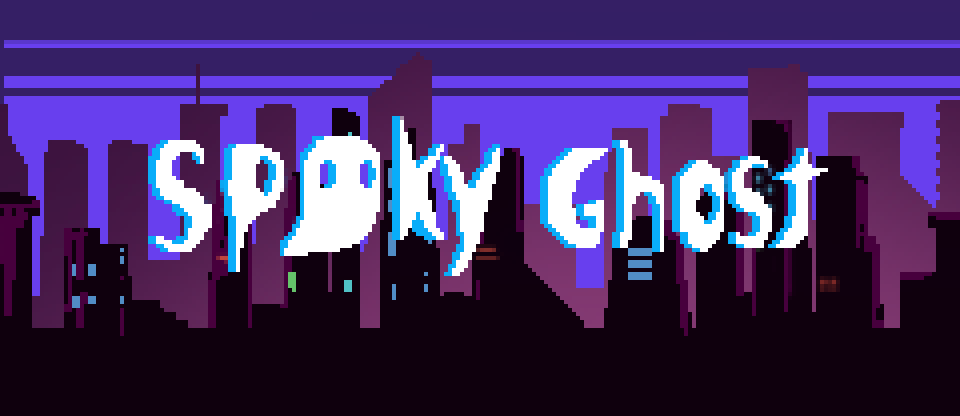 SpookyGhost
SpookyGhost r74: pinned directories and drag and drop
---
After a long time with no development, I have uploaded release 74 on Itch.io: it comes with a couple of new features only, but I'm sure they will greatly improve the quality of life of users. ;)
Pinned Directories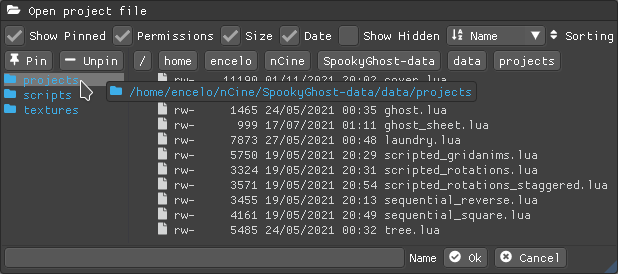 It is now possible to pin directories in the file dialog window. Thanks to them it will be a lot faster to navigate back to important places on your drive.
Just go to a directory you want to add to the list and press the Pin button. The list will be saved to the configuration file when you quit the program, ready to be loaded back when you start it again.
Drag and drop support
There is a second way you can add directories to the pinned list, just drag one or more from your system and drop them on the list! You can also drag a file onto the browser on the right side to navigate there.
But it does not end here: drag a file onto the Textures or the Scripts window to load it, or drag a directory onto the Render window to set it as a save path.
Minor changes
Fixes
[FIX] Close the file dialog modal popup before showing the quit confirmation one
[FIX] Show the quit confirmation modal window on Android
[FIX] Fix a crash when playing animations in a sequential group with disabled looping
Files
spookyghost-windows.zip
2 MB
Version 2022.09.r75-19632b7
Sep 29, 2022
Version 2022.09.r75-19632b7
Sep 29, 2022
spookyghost-linux.zip
2 MB
Version 2022.09.r75-19632b7
Sep 29, 2022
app-arm64-v8a-release.apk
5 MB
Version 2022.09.r75-19632b7
Sep 29, 2022